5/31 Trump likely to withdraw U.S. from global climate accord
Putin offers proof Trump did not pass secrets to Russia
CNN: "Obstruction of Justice?"
(Video) JMC School "Equal Time" Special Report
Professional journalists respond to President Trump's attacks on the media.

Ad Council Diversity Inclusion Campaign


More Videos: Love Has No Labels


5/13 Pope canonizes children who witnessed Lady of Fatima
100 year anniversary of the vision of Mary and miracles.



YouTube: Story of Our Lady of Fatima
5/11 Bay Area TV News Anchor's Personal Mother's Day Story:
Fortuitous Broken Arm Reveals Early Lung Cancer
At Most Curable Stage


20 State Attorneys General call for independent probe of
Russian election interference


5/10 Wife of ESPN's Chris Berman Killed in Car Crash

18 Penn State fraternity members charged in student death
Prosecutor describes how 12 hour college student drinking ordeal ends in tragedy.


Surprise & Historic Breaking News:
May 9th President Trump fires the FBI Director James Comey
The man investigating the Trump campaign ties with Russia is ousted.

CNN Legal Analyst: "A Grotesque Abuse of Presidential Power"

More Media Coverage of the Stunning Firing



Timely Diversity News:

NY Times: 3/14/17
"Are We Raising Racists?"




New Series: Show website
"Stay Woke" - Dear White People (video)
Trailer: "Dear White People"
College student lives mostly from the eyes of Black people.
Insights on Episode 105

Social Media 'Totally Racist' Outrage
Taped before the April 28th series premiere

-------------------------------------------------------------------------------------------------------------------------
May 8th: Huffington Post
Photo series "Simple Gifts" celebrates San Jose State University's Black faculty
National news article by JMC Professor, Dr. D. Michael Cheers
2/26/17 CBS National TV Report: Songs of My People
Features an interview with Dr. Cheers
____________________________________________________________________

Former President Obama defends his healthcare plan
May 5th
An exploration of the differing opinions from Latino/Hispanic Americans including
personal insights on the annual American celebration.

Video produced by Sean Carino, SJSU Public Relations student.
https://www.youtube.com/watch?v=H7D1-I8gUyY
More background info: History.com

Special Report:
LA Times: Unlike #OscarsSoWhite, Tony Awards more diverse

5/1 Trump on North Korean leader
President says he'd be "honored to meet him" under right circumstances.
Backlash from that remark




5/2 Co-President Steps Down
Demoralized network newsroom as racism/sexism charges plague network.
4/26 CBS This Morning: FOX News Racial Discrimination Case
Eleven current and former employees filed a class-action lawsuit claiming
they subjected minorities in the company to
"abhorrent, intolerable, unlawful and hostile racial discrimination."

4/23 CNN: FOX News Anchor joins company lawsuit
Kelly Wright, a black reporter and anchor who has been with Fox News since 2003,
claims that he "has been effectively sidelined and asked to perform the role
of a 'Jim Crow' -- the racist caricature of a Black entertainer."


4/25 KPIX 5: Special Olympics competition in Contra Costa County
A couple hundred special education students participated
in track and field events in the Special Olympics Northern California.


4/24 North Korea threatens to sink a U.S. aircraft carrier
Trump's achievements questioned before 100 days in office
Former President Obama speaks at the Univ. of Chicago


American Airlines weekend incident under investigation
NY Times "The Truth Is Hard" Campaign


4/19 Why was Bill O'Reilly fired from FOX News?

4/18 In the Age of "Fake News," Media Brands are turning to
advertising to promote the importance of Journalism


Are you struggling with student debt?
Special JMC School advisory about help from SJSU
NBC BAY AREA: April 12, 2017
Two JMC School faculty on timely social media reactions
Including SJSU Profs. John Delacruz and Bob Rucker

4/11 United Airlines backlash after a passenger is dragged off a flight
A public relations nightmare for the airline.

Video taken of incident on board the aircraft
United Airlines CEO Oscar Munoz apologizes for the forcible removal.


White House Press Secy. Apologizes for Hitler Comment

Disabilities among working-aged adults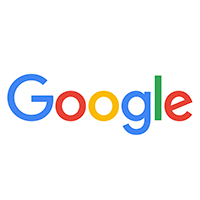 4/10 Google accused of 'extreme discrimination'
against female employees


4/9 CBS 60 Minutes: What is "Brain Hacking?"
Tech Insider on WHY You Should Care - Video below.
4/10 Neil Gorsuch sworn-in as U.S. Supreme Court Justice

Poll: Americans approve of American attack on Syria
57% Approved 36% Disapproved; Only 18% favor troops getting involved.



This Week: Global Religious Cultures in The News
Holy Week for Catholics & Christians Worldwide

'Passover' - Historic Jewish Observance




Alabama Governor's Impeachment Hearing Begins
Over Sexual Misconduct in Office

How HRs should handle sexual harassment

4/4 Companies pull TV ads from top FOX News program
after reports of sexual harassment.

4/7 CNN: Gorsuch confirmed by Senate for U.S. Supreme Court

U.S. Ambassador hints more U.S. military action in Syria.
The woman NY Times reporter Trump talks to regularly.
President Trump's Mexican border wall proposals.

UCLA basketball player blames white players for losing.

Legendary Newsman Ted Koppel:
Media & Society - A 2017 Reality Check
Sunday, March 26, 2017
=3/21 Police: Chicago teen gang-raped on Facebook Live

LA Latino immigrant communities: Fewer sexual assaults
Growing role of the first daughter at the White House

Ex-Trump campaign manager faces new allegations
3/15 Two Russian Spies indicted for Yahoo! hacking
More than one billion customer accounts hacked in 2013 and 2014.


House intel chair says 'No evidence of Trump Tower wiretapping'


3/14 Trump's 2005 Tax Return Leaked to Media


MSNBC's Rachel Maddow breaks the story

Marine Corps responds to nude photos scandal


3/12 Latest White House Intruder An SJSU Graduate
A 2015 engineering grad from Milpitas charged after scaling the fence.

'Meet A Muslim Day' in America
Aims to calm fears about Islam.


Health & Medical: Video Update

New Report: 54 Million Americans Have Arthritis & Rising

Former CIA Deputy on New WikiLeaks Release of Secret Documents
Michael Morrel says "This has to be an inside job."
March Is The Month To Celebrate Women



CNN profiles First Lady Melania Trump



CBS News Anchor Returns Monday 3/13 After Heart Surgery
Charles Rose underwent heart valve replacement in February.

Canadian judge resigns after rape case sexist comment
3/6 House Republicans Finally Unveil Replacement For Obamacare

3/6 CAIR reacts to Trumps new immigration ban
Council on Islamic Relations reacts to the president's 2nd executive order.
FBI Director rejects Trump's wiretap charge against Obama

"No such wire taps" says Obama former National Security Director

3/6 Trump signs new travel ban that excludes Iraq
This time six Muslim majority countries access to the U.S. restricted.

CNN Poll: Most people support Russian link investigation

Navy Probe: Explicit nude photos online of women Marines
"This behavior destroys morale, erodes trust, and degrades the individual."
Supreme Court sends transgender
case back to lower court

Pope Francis: "What if we checked The Bible
like we do our cell phones?"
Sikh-American hate crime victim in Washington State last Friday?


3/5 Stunning Trump claim: Obama authorized secret electronic surveillance
White House spokeswoman says Trump concern needs investigation

What's behind Trump's extraordinary accusation?

3/13 JMC School Hearst Award Guest: (Background Info)
David Streitfeld's NY Times boss recently on CNN
Executive Editor on Donald Trump's attacks on NYT.



Silicon Valley CEOs don't hide their distaste for Trump
NYC Times Editor talks about Trump minimizing journalism

3/1 CNN: Trump's Attorney General reportedly met twice
with Russians before taking office

Washington Post: Sessions met twice with Russians and did not disclose
New York Times: Obama administration left evidence of Russian election hacking

Global Religious Cultural Experience: March 1st
What is Ash Wednesday & The Season of Lent
BBC: 1.2 billion Catholics worldwide


2/28: Video Replay
PRESIDENT TRUMP ADDRESS TO CONGRESS
CBS: Viewers stunned by Trump speech

2/28 Major jeweler sued by hundreds of women
for sexual misconduct
Cancer rate increase for young adults

2/27 Muslim adviser quits Trump administration
after 8 days
2/26 First all Black cast wins Academy Award for Best Picture
La La Land mistakenly named best picture
How the Oscars Mistake Unfolded on global TV
Oakland native wins Oscar for Best Supporting Actor

Most Black winners at the Oscars ever
Mohammad Ali's son says he was religiously profiled by immigration agents
2/24 PA college professor using DNA to bridge racial divide
Videotaped & edited in a Philadelphia suburb by Dennis Richardson, a former student of Prof. Rucker.


2/24 White House bans several major news
organizations from Friday briefing.

CNN: "Unprecedented Act"

2/23 JMC School "Equal Time" Special Repor3
Video: Top journalists respond to President Trump


2/23 NY Times to air first time ad during Academy Awards telecast
"There's a national dialogue going on now about facts and truth, and how does one know what the truth is?"


2/17: Top federal aide fired for criticizing Donald Trump last fall
Shermichael Singleton loses HUD job over October 2016 commentary.

2/16: An amazing day in history - Trump Press Conference
President lashes out again at the media. Says his staff is not in chaos.
Memorable lines from the extraordinary presidential briefing.

2/16: "Day Without Immigrants" Protests Planned

CNN Money:
People who built the Internet forgot about bad guys in world



2/13 Trump National Security Adviser Resigns after only 22 days
Michael Flynn suddenly steps down after controversial start.

2/11 CBS This Weekend:
Immigration crackdown sweeps across U.S. cities
2/10 CBS This Morning:
Trump administration deports mother/The new reality
Deported AZ mom vows to return to her children
Biological father pleas for custody of daughter he's never met.

Unique Media Diversity Awareness Project
CNN: The First Time I Realized I Was Black
19 videos focused on network employee experiences.

White House spokeswoman promotes Ivanka Trump's fashions on TV.

Possible ethics law violation for public employees

2/9 Appeals Court rules against President Trump's travel ban
All three Ninth Circuit federal judges unanimously agreed the ban is unconstitutional.
The ruling means that citizens of seven majority Muslim countries will continue to be
able to travel to the US, despite Trump's executive order in January.
The president is expected to appeal this ruling to the U.S. Supreme Court.

2/9 Cyber attack targeted Washington D.C. security cameras
on Inauguration Day

2/7 Historic Vote:
VP casts tie-breaking vote in Senate
for controversial Secy. of Education choice.
First time a Vice-President makes the difference in a presidential cabinet choice.

Senate Dems works overnight in fight to stop
Education Secretary nomination.

Judges vigorously question lawyers
on the Trump Travel Ban

Travel Ban Arguments - What to know.

CNN spars with Trump spokeswoman
over White House false statements




CBS This Morning:
Trump falsely accuses media of deliberately
not reporting terrorists attacks.
The Atlantic:
Baseless claim media covers up terror attacks.
The Washington Post:
"True not every terrorist attack receives broad coverage"




Big Game TV Ratings: 111 million / Down from 2016

Budweiser ad: "Born The Hard Way" about immigration
Audi ad: "Daughter" about gender equality
Wall Street Journal:
Brands stir heated debate with political ads

84 Lumber viral Super Bowl Ad commentary


Super Bowl Ads - CBS Focus Group:


NFL: Lady Gaga Super Bowl 51 Halftime Show (video)
Game, Ads & Halftime Show invade social media
Super Bowl Ads: Media Industry Information



2/6 President Trump faces backlash for pre-Super Bowl
interview comparing U.S. to Russia's Putin

Tech companies join forces to stop Trump travel ban

Travel ban uproar

2/2 Violent protest at UC Berkeley makes national news
Republican strategist says the "country unraveling"
like in 1968 (Anti-War/Nixon protests)

Trump vows to repeal a federal law that stops churches
and non-profits from endorsing political candidates




2/2 NBC announces anchor Tamron Hall
leaving the network

NABJ calls NBC replacing Tamron Hall
with Megyn Kelly "whitewashing."
NABJ is the National Association of Black Journalists

Diversity the New Norm in SB ads
Coke, 'America The Beautiful' & The Language of Diversity
Budweiser 2017 Stunning Pro-Immigration Focus
Early 2017 Ads On The Internet

1/31/17 CBS: Greatest Super Bowl Commercials Show
1/30 Trump fires Acting Attorney General

Christian groups concerned by refugee ban

Boy Scouts new transgender policy




Oprah Winfrey to join CBS '60 Minutes'

New Miss Universe




1/29: Crowds nationwide protest Trump immigration ban
Politico: Implications for America residents
CNN Commentary: Trump travel ban is "fear mongering"

Trump Muslim ban will keep an Oscar-nominated
director from the Hollywood ceremony

CAIR: Important info about ban on Muslims
From the Council on American-Islamic Relations, Bay Area
Women's Rights Marches Go Global 1/21/17
Right To Life March 1/27/17
China's spectacular Lunar New Year celebration 1/28/17
Silicon Valley prepares to take on President Trump
over immigration agenda 1/27/17
Mary Tyler Moore opened the door for women 1/26/17




She incarnated the modern woman on TV
Societal influence of the 'Mary Tyler Moore Show'
Dick Van Dyke reflects on his long-time friend.


Golden Globe nominee Andrew Garfield's kisses
actor Ryan Reynolds at the awards. 2017

Stephen Colbert kisses Andrew Garfield
on CBS Late Show 2017

Texas Trump supporter leaves huge tip in Washington, DC
for an African-American waitress 1/28/17


Inauguration of the 45th President



January 20, 2017

President Trump: First 100 Days

ABC News: First interview with Pres. Trump
Discussed immigration deportations, torture,
building the wall, letter from Obama, and more.





1/17/17 Transgender convicted for military document leaks
has 35 year sentence commuted by President Obama


Diversity & Hollywood Movies

2016 Movie: "Hidden Figures"
Insight: Achieving the Impossible
Chris Matthews MSNBC: "A Mind Doesn't Have A Color.
Cast discusses the racism and Black women's achievements
in the 1960s America.

Film star Taraji P. Henson's emotional speech after
winning the Screen Actors Guild Award.



2017 Release: "Fences"
Reactions to the film



2017 Release: "Moonlight"
PBS: Growing up Black, Gay and Poor
Andre Holland discusses masculinity and homosexuality



2017 Release: "Manchester By The Sea"
PBS: A study in male loss and love.
Stars Casey Affleck & Michelle Williams reactions to the film.

2017 Release: "Lion"
Based on the true story of a real family experience.


1/16/17: Chicago police sued for excessive force
against a black university graduate student

1/10/17: Russian spies may have compromised
the Trump presidency with new personal
and business allegations.
Multiple government and intelligence officials tell
CBS News that an addendum to the classified intelligence report
on Russia's efforts to interfere in the U.S. election contained
unverified details of potentially compromising information that
Russia has gathered on President-elect Donald Trump.
Read more: CBS News
Wednesday, Jan. 11th:
President Obama's Emotional Farewell Address
in hometown Chicago

World Champion Chicago Cubs to visit Obama
at the White House Monday, 1/16/17
Documentary on how Millennials
and diverse cultures saw Election 2016


Video: Minority Vote
Produced by the daughter of JMC School
journalism professor, Dr. D. Michael Cheers.
2016: Year in Review



A year to remember...and then some...





Prof Bob's hometown boys finally WIN
it all, first time since 1908!


2016 World Series Classic - Game 7 (Video)




TV ratings top 40 million, Biggest game in 25 years
Most watched individual telecast in 2016 after the Super Bowl.




City estimates 5 million people attend the
Chicago Cubs championship parade & rally
The 7th largest gathering of human beings in world history!

Check out the Top 10 List of Human Gatherings


Chicago Photos: Cub Nation erupts in great JOY!
The late Cub announcer Harry Carey used to say...
"They're dancing in the streets of Chicago!"
-----------------------------------------------------------------------------------


Stay Informed. Be Prepared For Your Future!

Trustworthy News & Research Information
--------------------------------------------------------------------------------------------------------


Produced for JMC School students by Bob Rucker
Journalism Professor, Former School Director and CNN Correspondent